Coney Island by Moda Fat Quarter Bundle
Coney Island by Moda Fat Quarter Bundle
One Fat Quarter of twenty (20) different fabrics from the Coney Island collection by Fig Tree & Co.

Manufacturer: Moda
Collection: Coney Island
44/45" wide, 100% cotton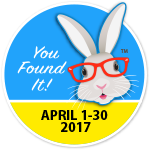 You found it! You are also welcome to sign up for our Newsletter (under the Newsletter tab on this page) to find out about other new products and special discounts.